It's been difficult to post from South Goa. Unlike other parts of India, there's no great obsession with internet cafes. After a while, it's all too easy just to 'chill' and let the world drift by. That's if you're a visitor…
If you live there, you might be making your living in a fish market, as the daily catch comes in; or cleaning rubbish off the beach all day long; or transporting stuff along the shoreline in the blazing sun. But if you're really unlucky, you could be keeping a steam roller cool, so that it can roll tarmac on a suffocating day in the town of Madgaon.
On the other hand, you may be roaring post-menopausally along the road on your own motorbike. I like to think so! Beats wearing red knickers and trailing your stick along the railings, or whatever the poet said.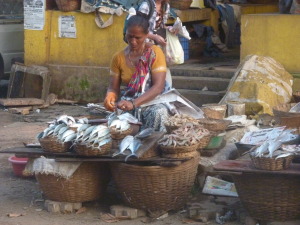 Fish market, Colva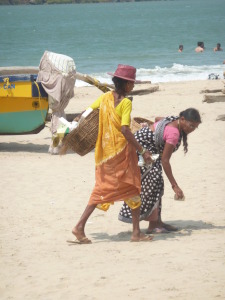 Beach cleaners, Palolem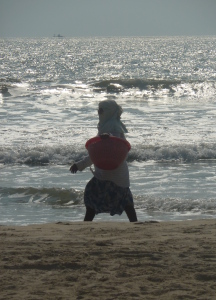 Woman on a mission, Varca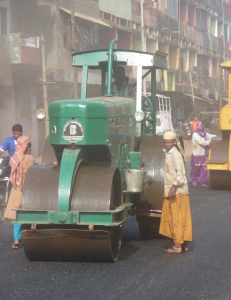 Construction labourer, Madgaon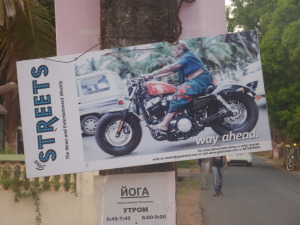 Hell's grandma? Colva